ESPRESSOKINO Cinema + Coffee!
Thursday, March 29, 2018 - Thursday, March 29, 2018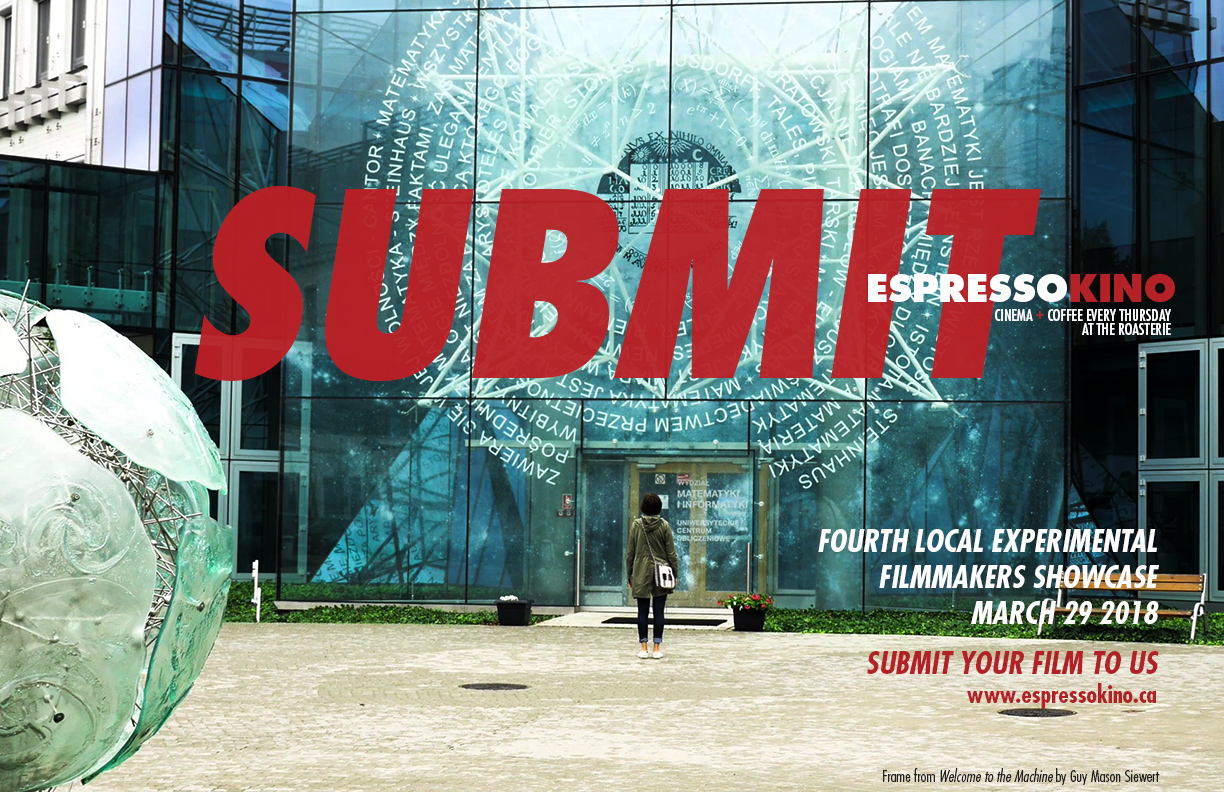 Fourth Local Experiment Filmmakers Showcase 2018
Thursday, March 29, 2018 @ 8:00 PM
The Roasterie - 314 10 St NW, Calgary, AB (Kensington)
FREE Admission
LOCAL EXPERIMENTAL FILMMAKERS SHOWCASE
Our Fourth Local Experimental Filmmakers Showcase will happen Thursday March 29, 2018 at 8PM. If you are submitting a film, we would really like to get it before then.
Films should be less than 20 minutes as we try to program a wide variety that moves pretty fast. If you have longer pieces we would to love to look at showing them in another context.
We are a digital only operation, so unless you are going to bring your own film projector (which we are open to), it's video files (most flavours) only.
ESPRESSOKINO @ THE ROASTERIE
Cinema + Coffee. Every Thursday at 9PM.
Screenings: Screenings take place at The Roasterie 314-10th Street NW in Kensington.
EspressoKino is made possible by the amazing ownership and staff of the Roasterie. Drink coffee. Tip generously.